Bible Verses About Second Chances
We were never promised that the walk in Christianity will be a bed of roses throughout. Tough times are bound to come and there are occasions when we will be very glad to be presented with a second chance to start all over again or do things a bit differently.
Our God is a God of second chance, and here is scripture in the form of powerful Bible verses that tell us about second chances for Christians.
What Does The Bible Say About Second Chances?
Then came Peter to him, and said, Lord, how oft shall my brother sin against me, and I forgive him? till seven times? Jesus saith unto him, I say not unto thee, Until seven times: but, Until seventy times seven.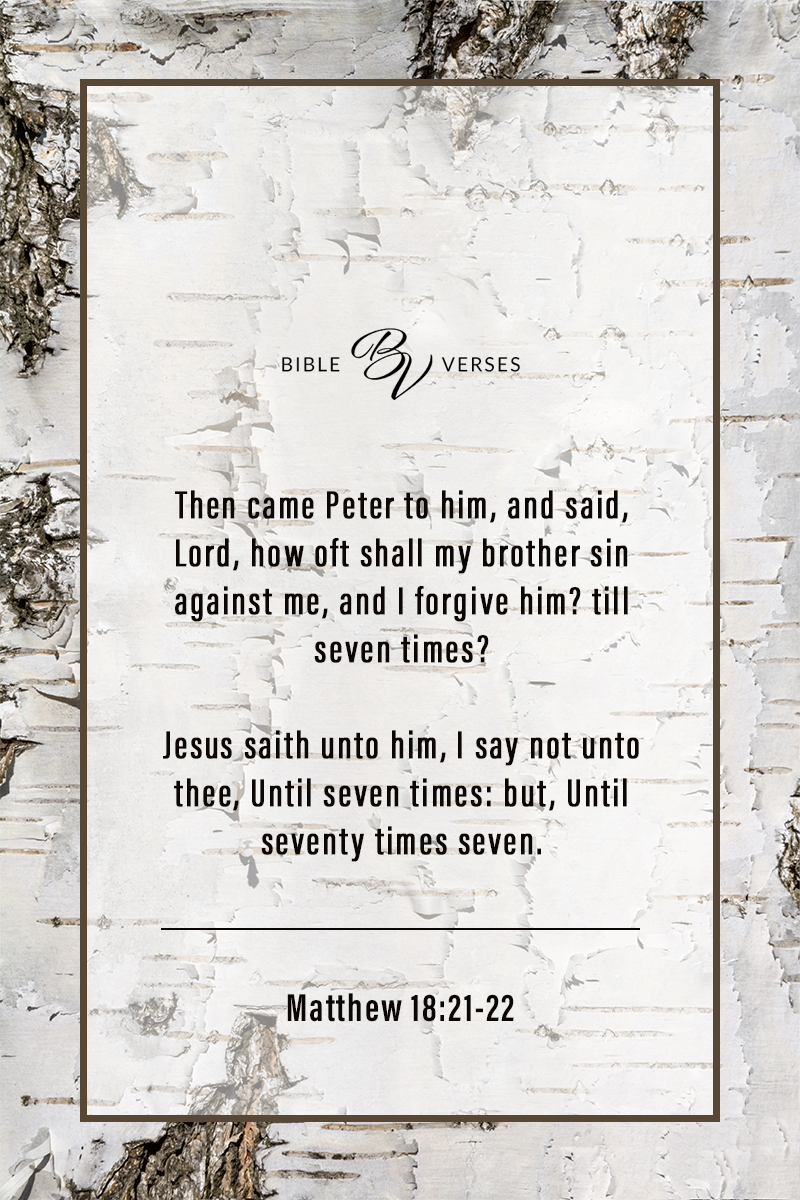 This quote finds Peter asking Jesus how many times he should forgive his brother who often sin against him. By Jesus telling him that he should forgive seventy times seven times, Jesus implies that he should forgive as often as they need the forgiveness. In other words, always give them a second chance.
The passage from Mathew 18:21–22 is a short but important bible verse that is focused on the concept of forgiveness. According to this passage, we should always be willing to forgive others, even those who have wronged us or failed to repay debts. This commandment can be difficult to live up to, as it often requires immense compassion and an open heart. Yet despite the challenges that this may pose, the bible encourages us to remain steadfast in our commitment to second chances and embody the spirit of love and mercy that lies at the core of all things holy. In this way, we can keep faith with Jesus Christ and show ourselves worthy of his grace. Though it may not be easy, we must always seek to forgive others if we wish to know God's love in our own lives.
In my distress I called to the Lord, and he answered me.
From deep in the realm of the dead I called for help,
and you listened to my cry.
You hurled me into the depths, into the very heart of the seas,
and the currents swirled about me;
all your waves and breakers swept over me.
In the book of Jonah, we read about a man who was called by God to preach to the people of Nineveh. Despite his initial reluctance, Jonah eventually set out on his journey and encountered many trials along the way.
In this verse, we find an account of Jonah's experience in the belly of the fish. Drawing on his faith and trust in God, he expresses thanks for being saved from death and declares his willingness to submit to God's will. His life was spared and he was given a second chance to live and deliver the message which he was sent to take to the people of Nineveh.
Yet this I call to mind
and therefore I have hope:
Because of the Lord's great love we are not consumed,
for his compassions never fail.
They are new every morning;
great is your faithfulness.
In Lamentations 3:21–23, the author offers a powerful verse that encourages readers to never lose hope in the face of despair.
He quotes the Israelite prophet Jeremiah, saying: "But this I call to mind, and therefore I have hope: The steadfast love of the Lord never ceases, his mercies never come to an end; they are new every morning; great is your faithfulness."
Through this verse, the author reminds us that even in our darkest moments we can always find hope in God's unfailing love and mercy. He gives us a second chance to start anew and move forward, no matter what struggles we may face along the way.
With this verse as our guide, we can live boldly and with confidence knowing that there is always room for redemption and that God never gives up on us.
The Lord is not slow in keeping his promise, as some understand slowness. Instead he is patient with you, not wanting anyone to perish, but everyone to come to repentance.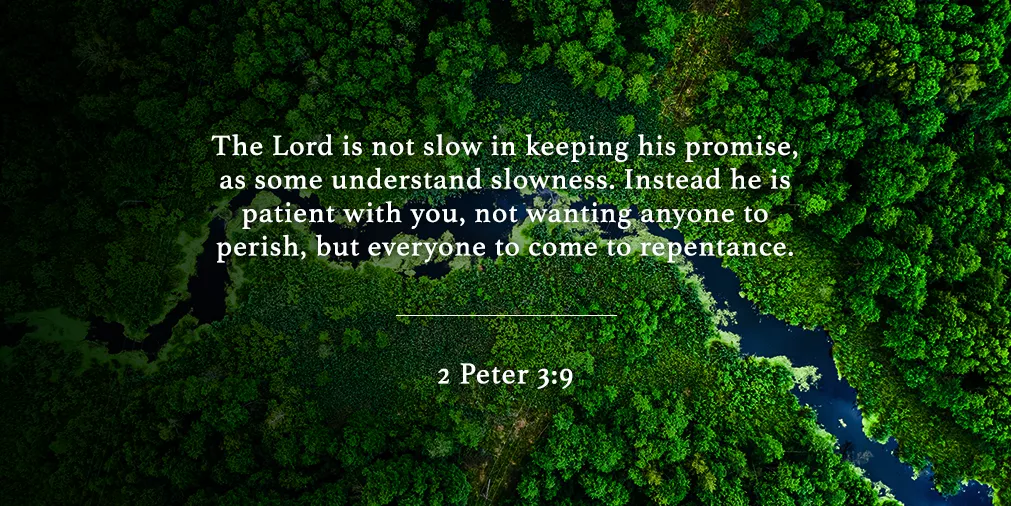 2 Peter 3:9 is a verse from the New Testament that speaks to the importance of having faith and reaching out to God even in times of great hardship.
This verse reminds us that, no matter what we do or how we act, God is always willing to offer us a second chance. It encourages us to have steadfast faith, even in the toughest of situations, knowing that God will always provide for us and guide us on our path.
Whether you are struggling with a personal problem or simply wanting to draw closer to God, 2 Peter 3:9 is a verse worth remembering, as it gives hope and reassurance in times when we need it most.
More resources on Second Chances in the Bible: